The RFS is an educational charity which promotes the wise management of woods and tree by sharing knowledge and experience.
The RFS's 3,500 members have a wide range of interests including woodland owners, large and small, managers, agents, conservationists, students and amateur enthusiasts all with a common interest in learning more about how to manage woods to a high standard.
The RFS woodland meetings are widely regarded as an outstanding learning experience and networking opportunity.

Small Woods Association is the national organisation for small woodlands: supporting and advising hands-on owners and practitioners of all backgrounds and levels of expertise with our friendly and welcoming suite of practical membership benefits.
We stand for living, sustainable woods: alive with wildlife, people and work. Our vision is to see small woods in the UK valued for the benefits they bring to a sustainable society and increasing those benefits by helping to improve their management.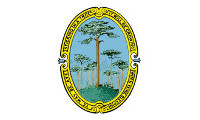 The Royal Scottish Forestry Society, incorporating the Royal Scottish Arboricultural Society was founded in 1854. It is devoted to the advancement of forestry and arboriculture in all its branches. Its members come from a wide spectrum of backgrounds, welcoming both professionals and amateurs; some members are involved in forestry and the timber industry, others in conservation and woodland management, some just love trees.
The Society organises talks and field visits throughout Scotland and a four day annual excursion. The Society's journal, Scottish Forestry, is internationally recognised and carries a mixture of serious research reports and very readable articles on every aspect of forestry and arboriculture.